Welcome to caliva!
The Caliva dispensary offers a wide selection of premium cannabis products, easy parking, and friendly staff. Whether you're new to marijuana or experienced, we make shopping at our collective a memorable event to add to your day. If you're too busy to stop by for a visit, you can always order online, and we'll deliver!
Ready to visit? Here are the deets...
Our San Jose dispensary is conveniently located just south of Downtown San Jose off Monterey. Look for the leaf on the corner of 7th & Phelan and our big rainbow mural. We have plenty of free parking in the parking lot just for you.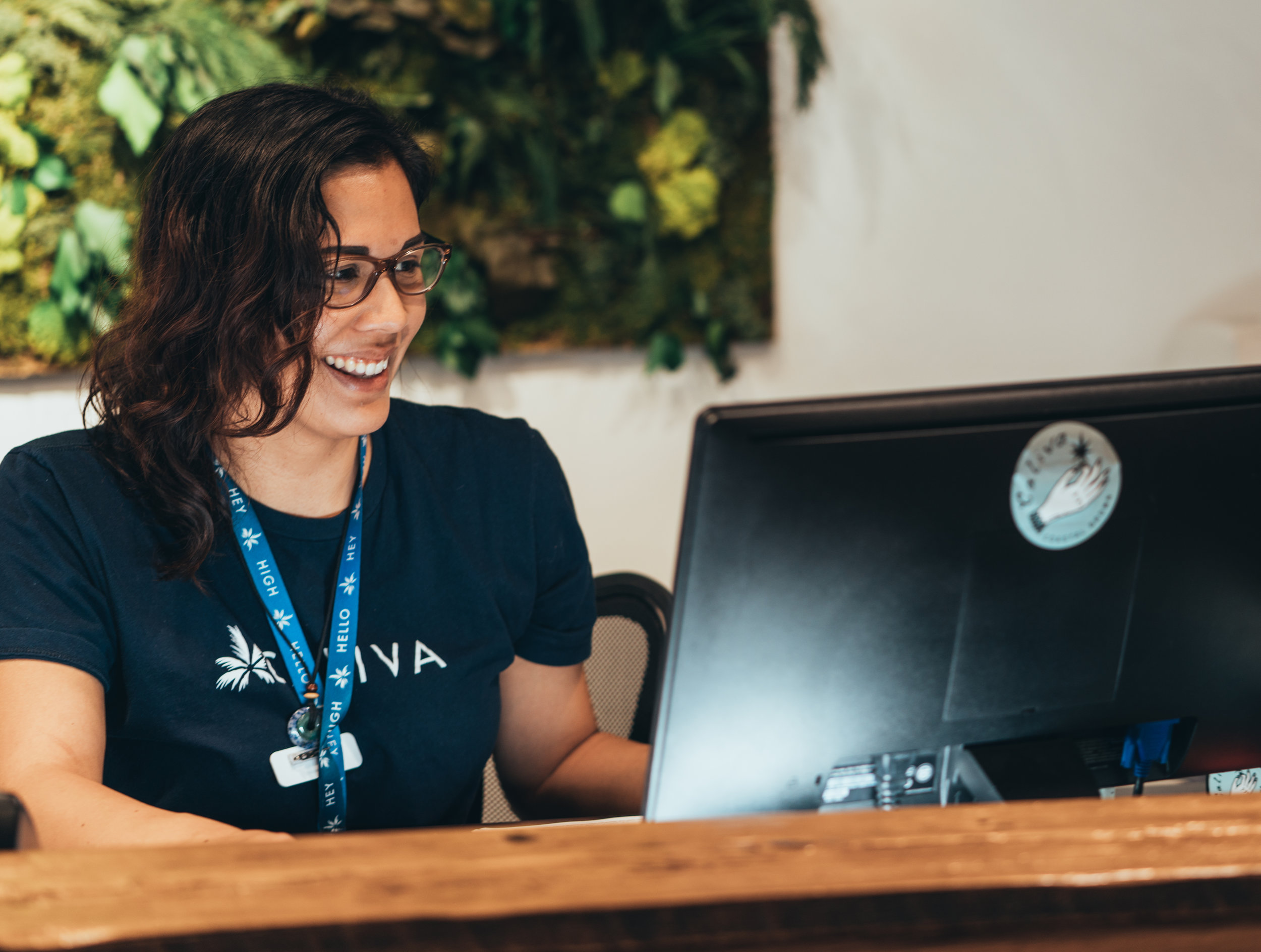 Our friendly front-desk staff will immediately make you feel part of the Caliva family. We'll just ask for your ID and sign you up for a Caliva account.
Want to create an account before you visit? Easy! Just join online.

Shop With a Friendly Budtender
Never think of the smiling person standing behind the glass case as a mere clerk. Caliva budtenders are your shopping ally. Not only do they know the best products and biggest deals, they can advise which products may be best depending on the wellness solution you're looking for.
Want to browse our products online first? Hop onto our digital menu—we even have budtenders who can help you there too!

Upcoming Dispensary Events